This post may contain affiliate links
Ask and you shall receive! You have asked me for a holiday gift guide and told you it was coming. I have been working hard to keep it true to what I really love, finding the best quality gifts and have options for different price points. Let's get shopping for her!
I asked you all who you wanted gift ideas for and there was requests all across the board so I have them coming out in different blogs. Todays blog is "for her". These gift ideas are for the special woman in your life. Your friends, sister, wife, girlfriend, kids teacher, parents, mother in law, cousins, WHO EVER!  Pretty much perfect for any adult woman in your life. All items in Red are clickable links to site.
UGG Women's Ansley Moccasin, Light Grey, 9 B US
">UGG 'Ansley' Slippers You would think that I am the owner of the company UGG by my obsession with them! When I put my first pair on when I was 15, I stayed loyal to them with no breaks…and I always will be. I recommend sizing up one size. These slippers are the perfect gift for any special friend or family member. Too pricey? Continue…
 Koolaburra by UGG Women's Lezly Fashion Boot, Chestnut, 07 M US
">Koolaburra by UGG 'Lezly 'Slippers Did you guys know that UGG made another line of shoes and slippers that's called Koolaburra? These are them and they're half the price. I ordered a pair of these to compare and I must say, they're pretty wonderful as well. Some reviews even said they preferred them. Because I've never owned a pair to wear over time and give you personal feedback, I'm assuming that may be the difference. Either way, not cheap, repuitable brand and solid reviews. Fit is TTS.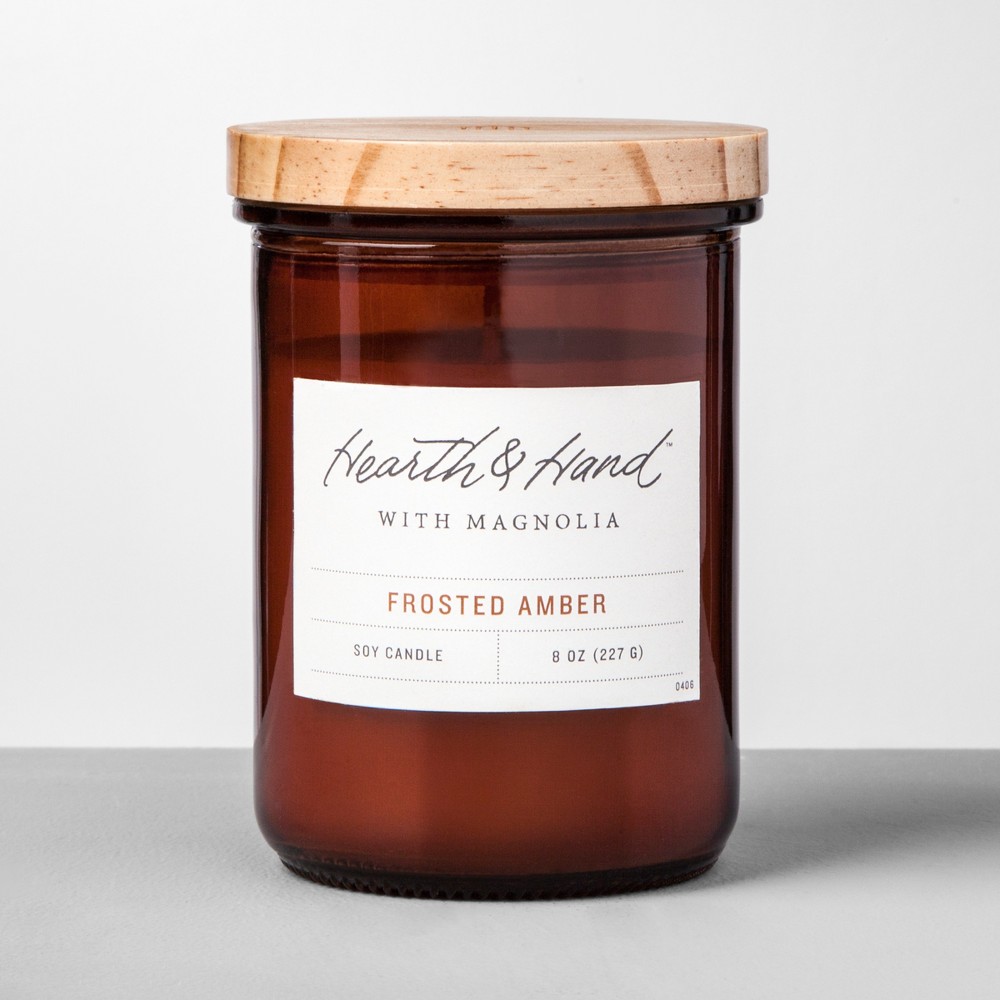 Hearth & Hand Frosted Amber Candle This smells so good! Smells like winter but a nice clean smell for cozy snowy days at home. This is a great gift for a gift exchange, teachers gift or someone you wanna show a little love to that goes a long way! It will be their new favorite!
Nordstrom Lingerie 'Moonlight' Pajamas Splurge worthy! I got these at the Nordstrom Sale & I loveeeee. How often do people buy themselves a cozy and cute pajama set? Not often enough or maybe not ever.  Who sleeps in an oversized t-shirt you got a decade ago with sweat pants 2 sizes too big? Everyone. I get it! It's comfy! These are both comfy and cute! If these are a little more than you wanted to spend, wait for it….wait for itttt..I found a great dupe! Fits TTS.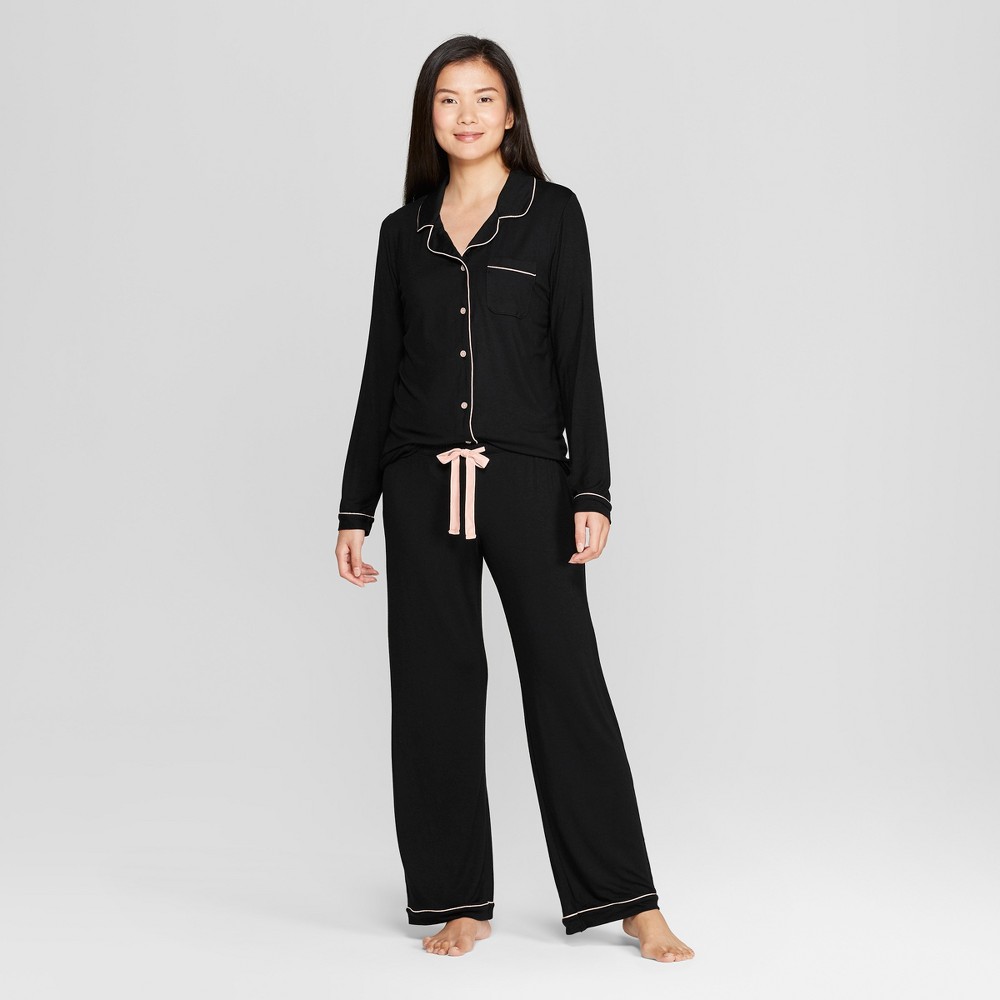 Gilliam Omalley 'Total Comfort Notch' Pajamas  These are SUCH a great dupe to the lingerie pajamas! I couldn't believe it. They're SO soft and cozy, come in different colors and fit great. You cannot go wrong. Bonus…they are $30.00! Great gift! Fits a little big but not necessarily to size up. If someone is between two sizes though, go with the smaller size.
 Slip Pillowcase  This expensive pillowcase is a game changer. It's said that it reduces fine lines and wrinkles. Does it really do that? Who knows. It is recommended by dermatologist, beauty experts and plastic surgeons so probably. Let me be real,  I will pretty much try anything, especially since I'm a face sleeper. BUT I can vouch that it is true that it keeps your hair looking good from a wild dream or two! Pair it with the slip hair scrunchy and you're all set to roll out of bed loving your bed head. I did see other options similar for less money but can't attest to how great they are.
Skin Gym Rose Quartz Face Roller  Ahh, a little quartz rolling on your skin and it will brighten and tighten skin,  drain toxins and reduce puffiness leaving you with a healthy glow? Say no more, add to cart!
T3 Twirl Convertible Interchangeable Curling Iron For those of you who follow my IG know that I am such a crazy lover of all T3 products. This curling iron will leave your hair feeling sleek, shiny and smooth and curled all day long. You can get different size barrels and just pop it on the same iron!
 Anthropologie Capri Blue Scented Jar Candle (Volcano) Ok, if you've never smelled the Volcano candle from Anthro then better tell someone you want one of these too! It's a great year round scent. Gift this for sure!
Instant Pot Ultra Like…. it's all the rave right now. Am I right? I'm surprised these things aren't sold out everywhere! "Tasty meals up to 6 times faster than any other conventional cooking method while being extremely energy efficient"? SIGN ME UP! Easier cooking. Healthier? Eco friendly? DONE.
Serene House Starlight Electric Aromatherapy Diffuser A gift that anyone and everyone will love. Another great gift for an exchange, someone who helps you out often with kids, teachers, hair stylist. Someone you maybe don't exactly know what their into but want to show them some love. You can't go wrong with this beauty.
 Zella 'Shear Up' Pullover  One of my girlfriends is going to be so happy to see this on here, lol. Before I get into that let me just say that I love Zella. I think it's such a brand for athletic wear (or athleisure if you're more like me) without paying Lululemon pricing. If you haven't tried it yet, you should do so. Anyway, my girlfriend introduced me to Sherpa. She's like a sherpa loving beauty who just spreads the sherpa word, lol. I got a pull over sherpa when we were shopping together and she was right, it's so great. They are so so warm and cozy in these colder months. I think this one is a great gift because it's super cute, love the neckline, the way the zipper goes up for extra warmth outside and how it comes back in at wrists and waist so you're not swimming in it. Brand in general fits TTS. I have not tried this on.
Martha Stewart Marled Basketweave Faux Fur Pom-Pom Throw This throw blanket is really pretty, big, comes in different colors and is a really well made blanket. When I looked a it a while ago for myself, it was $140 which was a little too much for myself for a blanket and before the holidays. Then I saw that it went down to $70 so considered it for gifting. Right now there's a code that makes this beauty under $50 (code FRIEND). This is a steal for this quality item! GREAT gift for anyone!
Kate Spade NY 'one in a million' initial pendent necklace This simple but trending piece of jewelry is a perfect gift for her. Her own initial, maybe new baby's initial,  etc. It's a piece you can wear every day and something sweet for anyone that's any age. Kate Spade's jewelry is always a good purchase because it's made well and not too expensive.
SPANX Faux Leather Leggings You will truly be the best friend ever for whomever you buy these for! These are a game changer. If someone hasn't tried Spanx leggings in general, these are the best. Worth every dollar. The faux leather ones are a little more edgy so I will also do a link below for the regular leggings which are a great staple piece everyone will love. Even those of you who wrote to me asking for parents, aunts, etc…don't disclude them here, they will LOVE you and thank you forever! These run small so size up one size.
 These are the regular "staple" spanx leggings for maybe someone who isn't as edgy for the faux leather OR has never had a pair, I recommend starting here.
Alright everyone, I think that covers your home loving ladies, fashionistas, beauty buying gals and comfort queens! I hope that this gift guide helps you this holiday season!
Send me pictures of your purchases if/when you get them, tag me on IG, hashtag #Leannesgiftguide, SHARE this with your friends, your boyfriend or husband (hint, hint guys!), etc. AND Please don't forget to use the links provided so that I can keep sharing shopping goods with you guys! 
Coming up next:
Leanne's Gift Guide for HIM
Don't forget too that you can always go to the Spoiled Milk Shop on Amazon  where I have shared other things I love through out the year and always update!
Most of you asked me to do in laws gifts, parents, aunts/uncles etc. If you don't feel like the lists for him & her covered that for you, send me an email (spoiledmilkclub@gmail.com) or DM and I will help you brainstorm more personalized for who you're shopping for.
Happy Shopping!
Find joy in all of your journey